On October 10th VMware released VMware NSX Data Center for vSphere 6.4.6
In addition to bug fixes, more and more functions are gradually being added to the HTML 5 client.
Changes introduced in NSX Data Center for vSphere 6.4.6:
VMware NSX – Functionality Updates for vSphere Client (HTML): The following VMware NSX features are now available through the vSphere Client: Edge Services (Edge Firewall, L2 VPN, IPSEC VPN, NSX Configurations). For a list of supported functionality, please see VMware NSX for vSphere UI Plug-in Functionality in vSphere Client.
NSX Manager's auditor role now has privileges to collect NSX Edge support log bundles using Skyline Log Assist. With this permissions enhancement, a user with an auditor role can download the support log bundle from both NSX Manager and Edge nodes without restriction. See the NSX Administration Guide for the full list of roles and permissions.
Interoperability
NSX 6.4.6 is compatible with vCenter Server e.g. ESXi from 6.0.0 U2 and newer.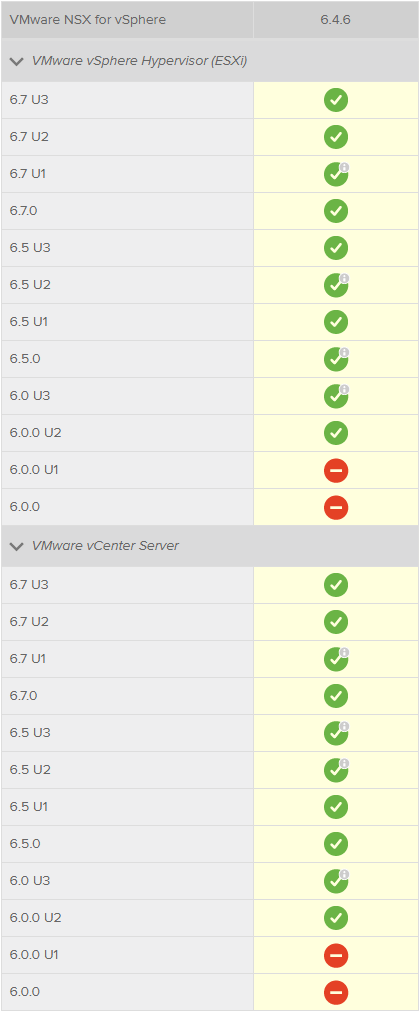 Release Notes
Full release notes can be found here at vmware.com.