VMware reports multiple storage vulnerabilities in vCenter and Cloud Foundation. Versions of vCenter 7.0 and 8.0 and Cloud Foundation 4.x and 5.x are affected.
To fix these vulnerabilities, it is necessary to upgrade the vCenter to version 7.0 U3m or 8.0 U1b.
It is strongly recommended to apply these patches, as the vulnerabilities are already actively used.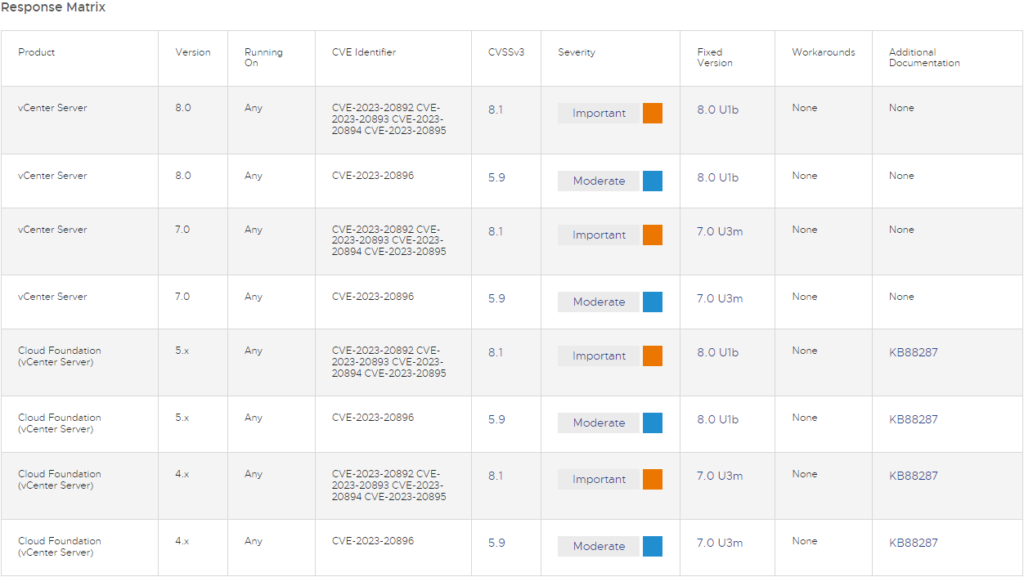 More information about the vulnerabilities and the patches can be found at www.vmware.com.