On April 18th VMware released VMware NSX Data Center for vSphere 6.4.5
The new version focuses on equal functionality in HTML5 and Flex Client, but also to fix some bugs and improve features.
New Features / Fixed Issues
NSX User Interface
Security Services
Context Aware Firewall – New Layer 7 AppIDs: adds support for WS-MAN.
Networking and Edge Services
Multi-cast: support for 2 ESG uplinks with multi-cast enabled.
Operations and Troubleshooting
Audit Logging: adds support for including "What" has changed, when audit logs are sent through syslog.
Role Based Access Control: introduces a role focused on user management and role assignment tasks(Security & Role Administrator).
System Requirements and Installation
For the complete list of NSX installation prerequisites, see the System Requirements for NSX section in the NSX Installation Guide.
For installation instructions, see the NSX Installation Guide or the NSX Cross-vCenter Installation Guide.
Interoperability
NSX 6.4.5 is compatible with vCenter Server e.g. ESXi from 6.0.0 U2 and newer.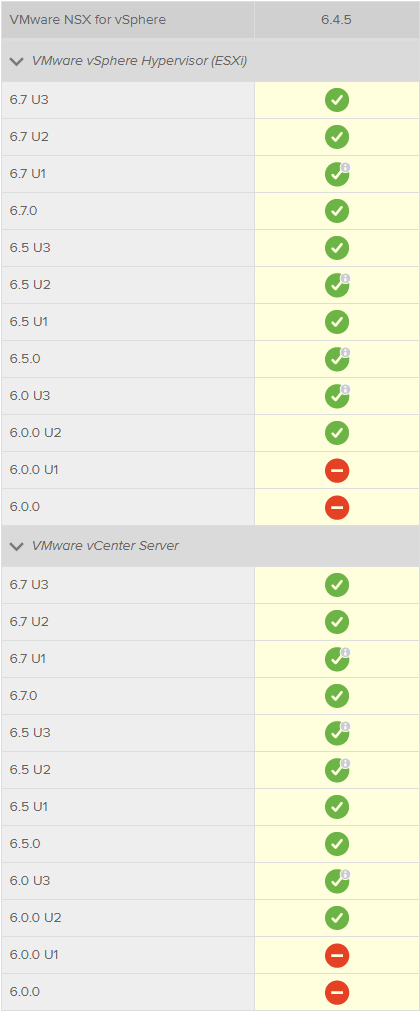 Release Notes
Full release notes can be found here at vmware.com.