After VMware released vSphere 6.7 Update 1 all want to install it. But many of them didn't check the interoperatibility with, for example, the backup software. So… Veeam Backup and Replication 9.5 U3 not supports vSphere 6.7 Update 1.

The problem is in a small API change with big impact. There is a workaround for all of the early updaters to get your broken backups work again.
The workaround should not be the nofication for everyone to update your vSphere environment, but can help those of you, who updated it already.
Workaround
You must be on Backup and Replication Version 9.5 U3!
Open Regedit on the Veeam Backup Server
Navigate to HKLM\SOFTWARE\Veeam\Veeam Backup and Replication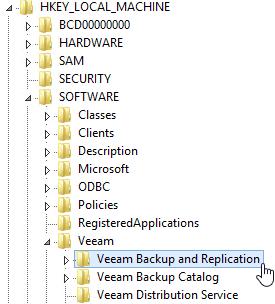 Create a new REG_MULTI_SZ value with the following data:
Value: VMwareOverrideApiVersion
Type: Multi-String Value (REG_MULTI_SZ)
Data: 6.7.1=6.7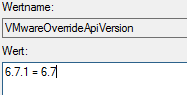 Reboot the Veeam Backup and Replication server
After the server is started, all jobs should finish successfully again.
Release Notes
KB2784: Consistent backup failures after installing vSphere 6.7 U1
KB2443: Veeam Backup & Replication support for VMware vSphere