Last weekend the final version of Veeam Backup and Replication Update 1 was released.
VMware vSphere 6.5 is now fully supported.
The vSphere 6.5 support adds the following features:
Encrypted VMs support.
VMFS6 support.
Virtual hardware version 13 support.
NBD compression. VDDK 6.5 adds ability to enable native NBD traffic compression.
New guest interaction API support.
New VM tag API support. vSphere 6.5 introduces new APIs for programmatic access and management of vSphere tags.
To get the full list of changes go to https://www.veeam.com/download_add_packs/vmware-esx-backup/kb2222/
I've wrote down the few steps to install the update.
To install the Update just download the ZIP file from Veeam https://www.veeam.com/download_add_packs/vmware-esx-backup/kb2222/
Extract the ZIP file and run the included setup.exe

Follow the instruction of the installer.
If you get an error that there are processes still active, you have to check the jobs in the Veeam console.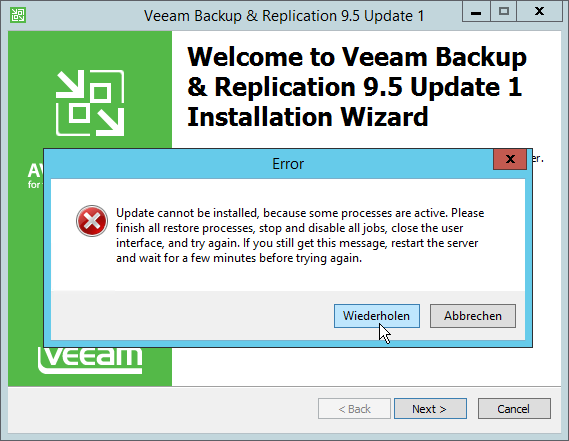 In my case the transaction log backup of our SQL Server is still active. It is configured within the normal backup job of the Database servers.

After disabling the corresponding job, there are no more active jobs and the update could be done.
The update takes several minutes, where all Veeam services will be stopped, new files get installed and after that all services gets started.
With the first start of the Veeam Backup & Replication Console, you have to update some additional services like Mount Server, vPowerNFS or Transport Service.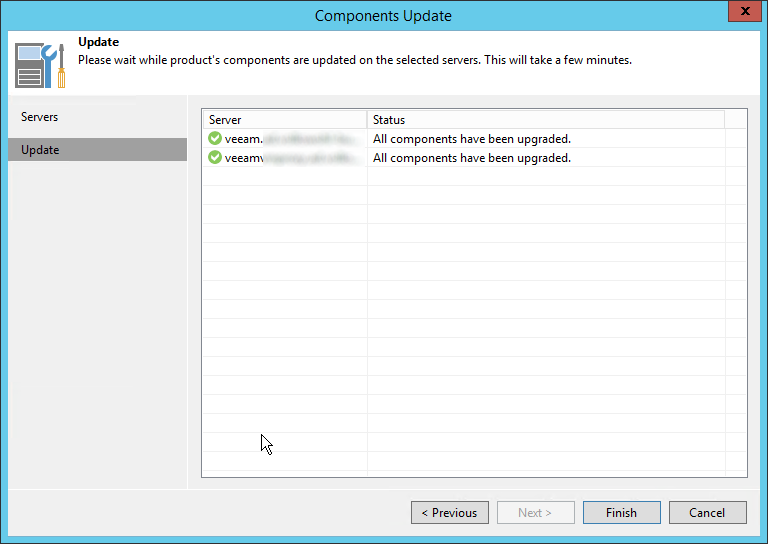 Attention! After finishing these updates don't forget to activate the jobs you had to disable before installation!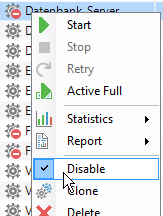 Till now my tests didn't show anything didn't work as before. Backup of machines in my VMware vSphere 6.5 testlab is working fine.
Hope you can enjoy the new version of Veeam Backup & Replication 9.5 Update 1