"Goodbye SAN Huggers!" was the title of the opening session from Duncan Epping. A little bit provocative, he knows that. But he want to show with this title that, like it was years before with the server huggers and the virtualization, the time where big storage installations with their fibre channel, san switches, storage arrays are the only way to get fast storage response to the vm is over. 
Hyperconverged is the new buzzword and everyone has a system which could bring you closer to this target.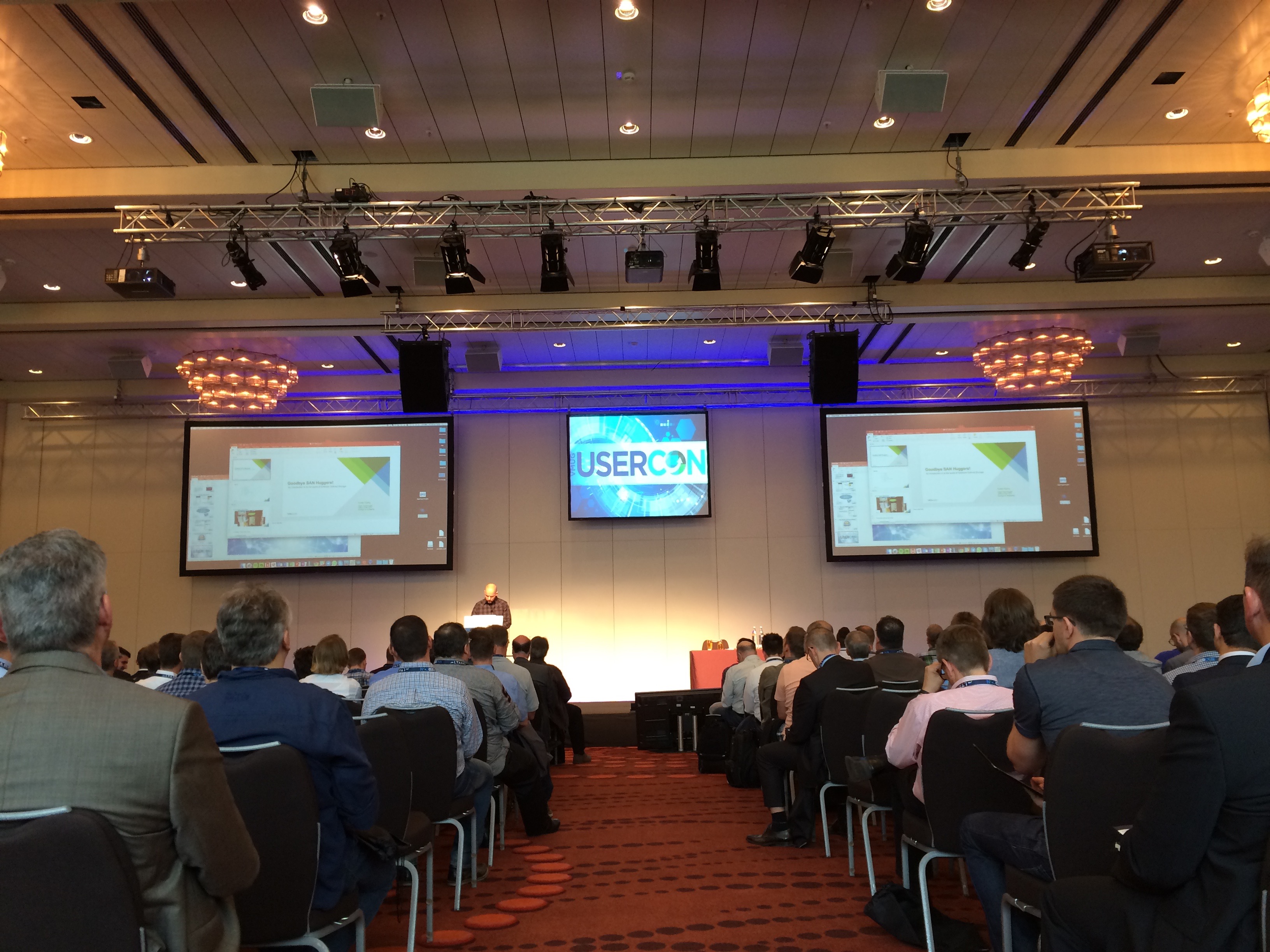 Duncan explained that hardware evolution started the storage revolution. In his presentation he shows the evolution of hardware and explained that today one flash device could handle more IOPS than a storage system which we installed in the past years. Affordable LAN speeds reaches the 10 GbE, 25 GbE or 40GbE; low latency is readily available.
VSAN or VVols are using this great capabilities to bring you the software defined storage of tomorrow.
Look at Duncan's full blog post to his presentation at German VMUG 2016