Size doesn't matter is Benjamin Ulsamers slogan for his "smallest hyperconverged datacenter".
He shows it on the German VMUG UserCON 2016 in Frankfurt (Main).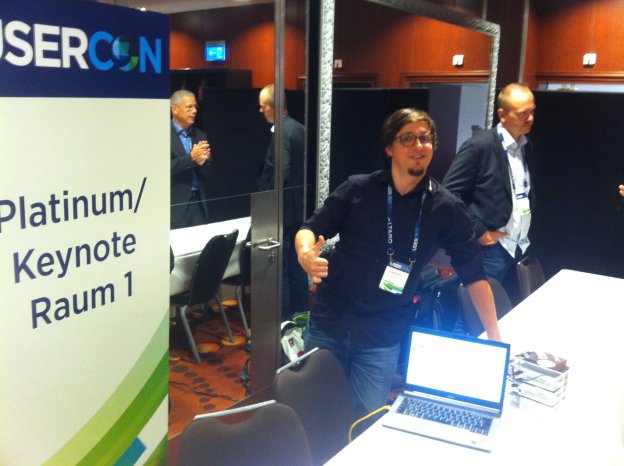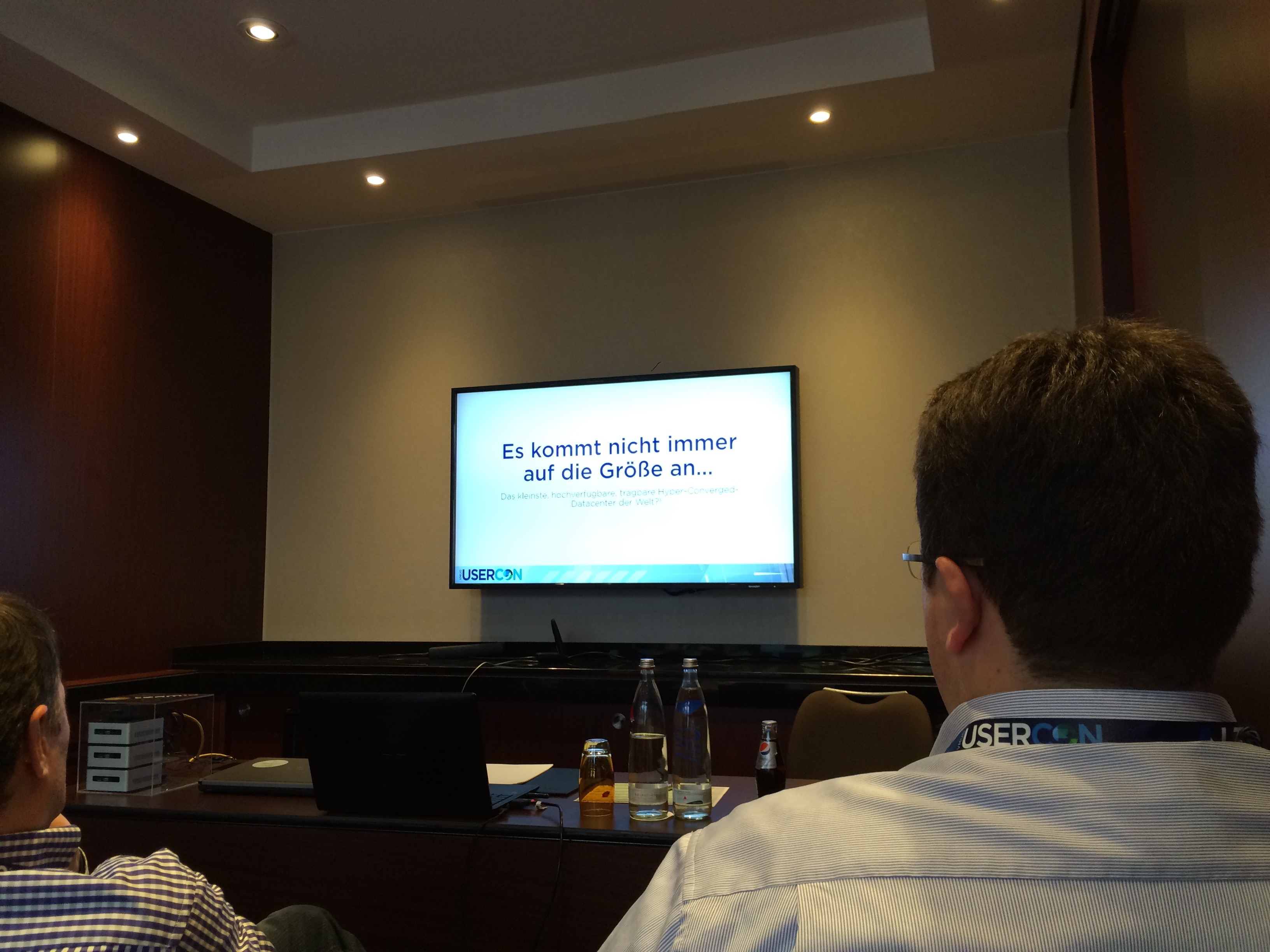 At the vExpert Corner he arrange his datacenter and it was really one of the smallest I've seen :)
Look on the picture, it stands on the left side of the desk :)
The datacenter is based on three Intel NUC 6th Gen. where each of them had the following specs
1,8 GHz DualCore
32 GB RAM
250GB M2 FlashDisk (for VSAN cache)
2TB rotated disk  (for VSAN capacity)
These three little boxes the datacenter builds a VSAN capacity of 6TB brutto with 750 GB FlashCache.
Performance is, like Duncan Epping explained in his goodbye SAN huggers session, really comparable to enterprise storage. It generates over 47.000 IOPS and that on a size of 20cm x 20cm x 20cm!
Go to his blog and read the full article.